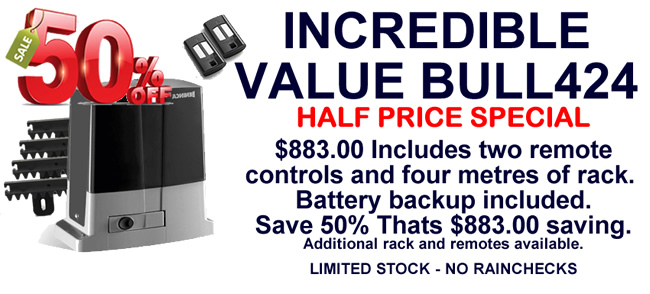 Incredible value here with the popular BULL424 kit which includes the motor itself with logic control board inside enclosure, wireless receiver, two remote control transmitters and four metres of rack all for only $769.00. Quality Italian motor with LCD programming at bargain buying price.
Price includes free photocells valued at $119.00.
24 volt 400kg rated Beninca motor.
Built in LCD programmable logic control.
Power supply can be easily relocated if necessary.
Solar power ready - just add on
WHATS THE SPECIAL
This kit is normally $1328.00 and is great value at that price. Save $559.00 on the normal price.
Save 41% - Limited time only until sold out.